Yolo newbie: Priya Mukherjee, Operations Coordinator (India)
Meet Priya Mukherjee, who ventured to Estonia in 2019 to pursue her second (yes, second!) Master's degree in Technology and Digital Transformation. She obtained her first MBA in Retail Management and worked for a company specialising in retailing a diverse range of handmade ethnic products in India.
Priya was introduced to the world of iGaming in Estonia and she joined Yolo Group in February this year. She shares her thoughts on joining the company, her career aspirations and Estonia.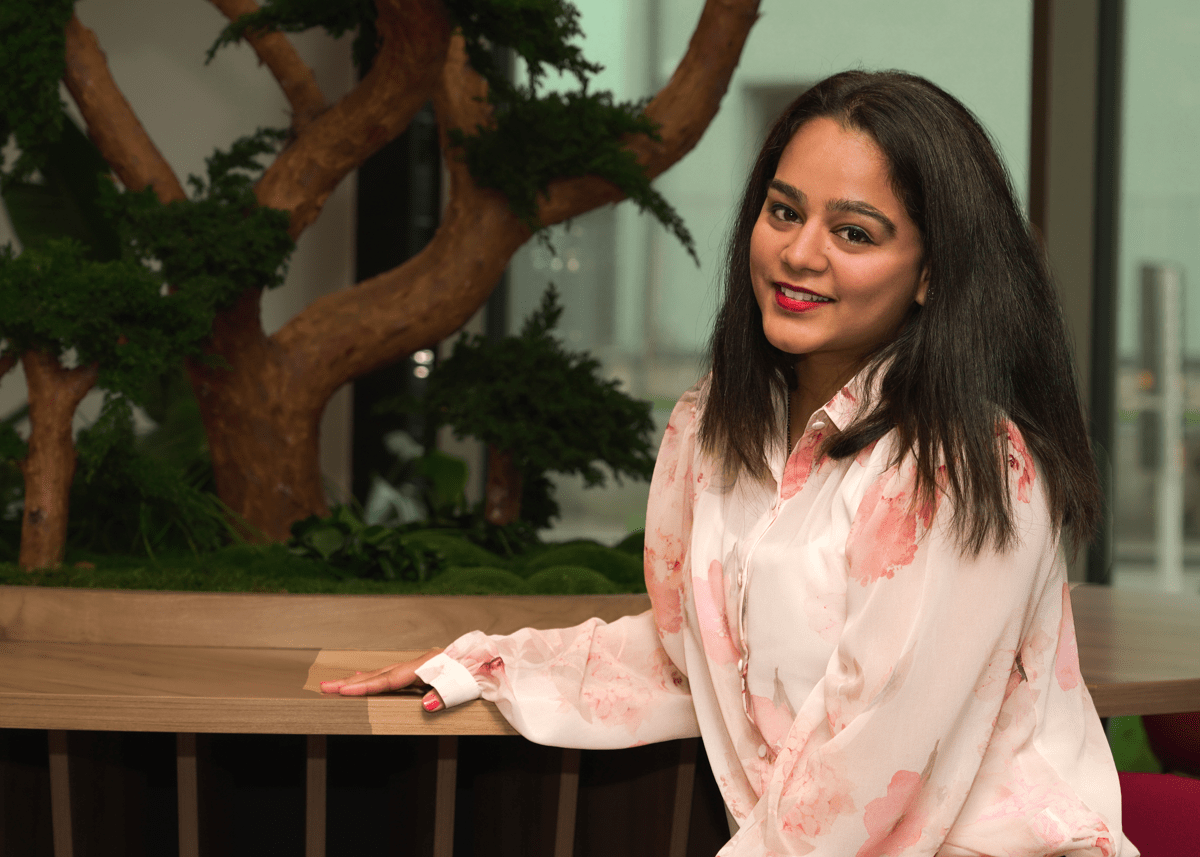 How did you hear about Yolo, and what made you decide to apply for the job?
I learned about Yolo through several acquaintances. Additionally, while working in a company within the same industry, I frequently came across the name 'Coingaming' (Yolo Group's former name). When I saw an opening at Yolo that aligned with my previous experience, I decided to apply. Before applying, I asked around about the company culture and received nothing but positive feedback.
What was the biggest challenge when moving from India to Estonia?
Without a doubt, the biggest challenge is the weather and the lack of Indian food available!
The weather conditions here are significantly different from what I am accustomed to. However, I mentally prepared myself by researching about the weather and the local culture before I arrived. Fortunately I have relatives who have been living in Estonia since 2010, so they provided me with valuable information in advance.
Describe your first few weeks in Yolo and onboarding.
The Yolo Takeoff was by far the most interesting experience I have ever had. All new joiners had the opportunity to learn about and interact with every department in the company. I value the team's dedication and effort in organising such an immersive onboarding session. In general, my initial weeks were wonderful, complete with support from my team. I must also mention the incredible office space we have, it's such a joy to come to work every morning!
What has been the most challenging and most rewarding aspect of your experience?
In my work experience, the most challenging aspect has been adapting quickly, due to the ever-evolving nature of the field. Without any prior background in this industry, I had to train myself to view the 'product' from a different perspective.
On the other hand, the most rewarding aspect has been the chance to tackle intricate problems and offer innovative solutions. Discovering creative approaches to overcome challenges and delivering tangible results has been incredibly fulfilling.
What do you currently do in your role?
I work as an Operations Coordinator for the India team. My role requires me to oversee and manage various operational aspects to support the team, so they could complete their tasks effectively. For example, coordinating with the design team to create the necessary creative assets for campaigns, generating reports and providing recommendations on campaign performance, ensuring daily task management is up to date, maintaining a smooth operation of the website and handling any issues promptly.
Where do you see your career going, what are your next steps?
It has been a continuous learning experience for me and I want to continue expanding my skills and knowledge. I see myself progressing into a managerial role and to achieve this, I am currently learning about project management with the guidance and support of my manager.
What do you enjoy most about the company and your team?
My team is young and vibrant and it's fun to be able to bounce off crazy ideas. Everyone is confident in their roles and supports one another whenever needed.
Yolo truly lives up to its name, emphasising the essence of living life to the fullest in a fun, fast and fair way!
Any advice for future Yoloers?
Trust the timing of your life and don't hesitate to dream big!