Never a dull day at Bombay: Behind the scenes of the Bombay Studio team
Yolo Group's Bombay Live Studio in Tallinn turned from vision to reality in little more than 40 days back in 2020, and now powers the most innovative live casino products in the world. Kristin Talvik, Team Manager at Bombay Studio, shares her role in the remarkable journey.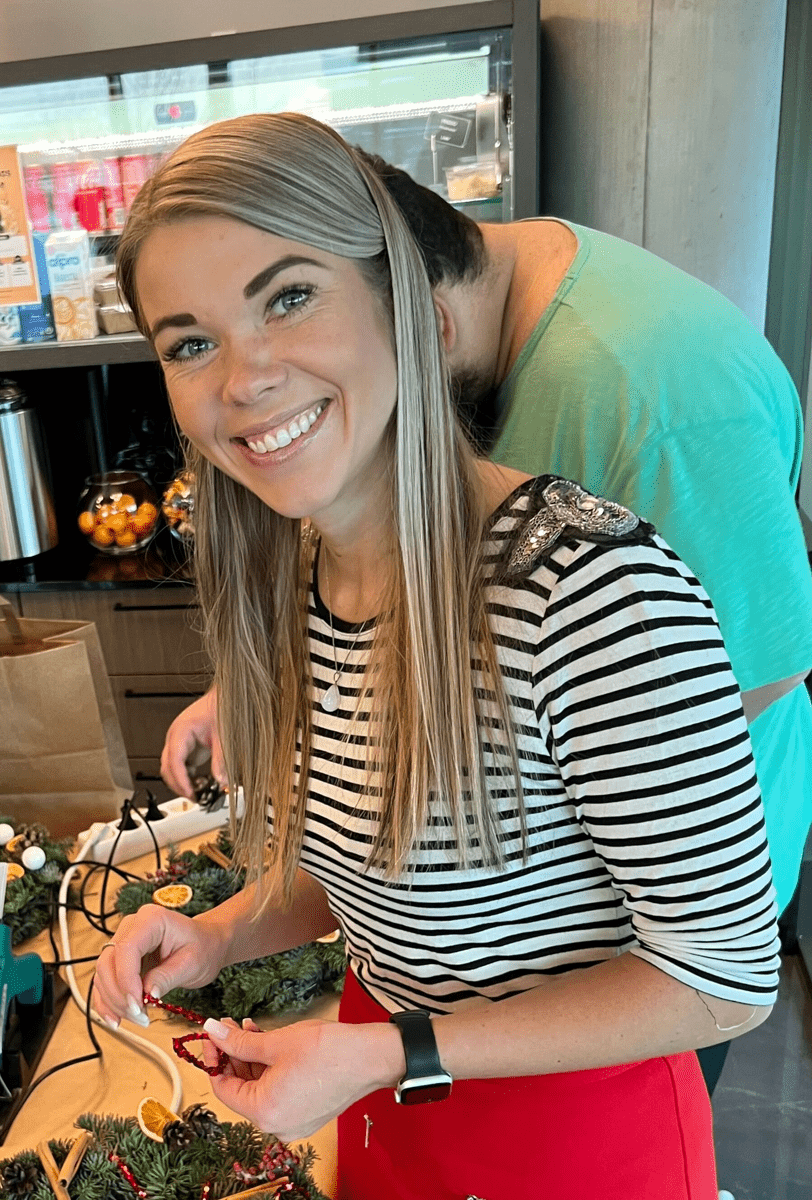 Could you share the story of how you came to join the company?
Before the pandemic, I quit my previous job as a specialist of air passenger rights for an airline company. I decided to go for an around-the-world trip for two-and-a-half months, and we departed at the time of the Covid-19 outbreak. After traveling I got a message on LinkedIn via a Maltese recruitment company about a possible job as a Game Presenter in an online casino studio. I was a bit hesitant as I had no experience in this area, but was interested to hear more about it. After a few calls, emails and online interviews, I found myself attending a two-week-training camp in the then Coingaming Veerenni office.
Could you describe your onboarding process when you joined? How did the company help you settle in and become familiar with your role?
At the time I joined the company, construction at the Telliskivi live studio was not yet finished. We were trained by a team of very experienced former land-based casino employees, who were employed as Training Managers in the studio and are today the trainers of Bombay Club presenters. Because of Covid, several measures were in place during the training, including everyone wearing a mask. It was actually quite some time before we saw the full faces of the people we were working with!
Due to the ongoing studio setup and construction work, we did not have the chance to train with the dealer app system until one day before we went live with the studio. Despite the time constraints, management kept the team updated throughout the process which reassured everyone. I felt supported, guided and taken very good care of throughout the entire process of being trained to become a Game Presenter.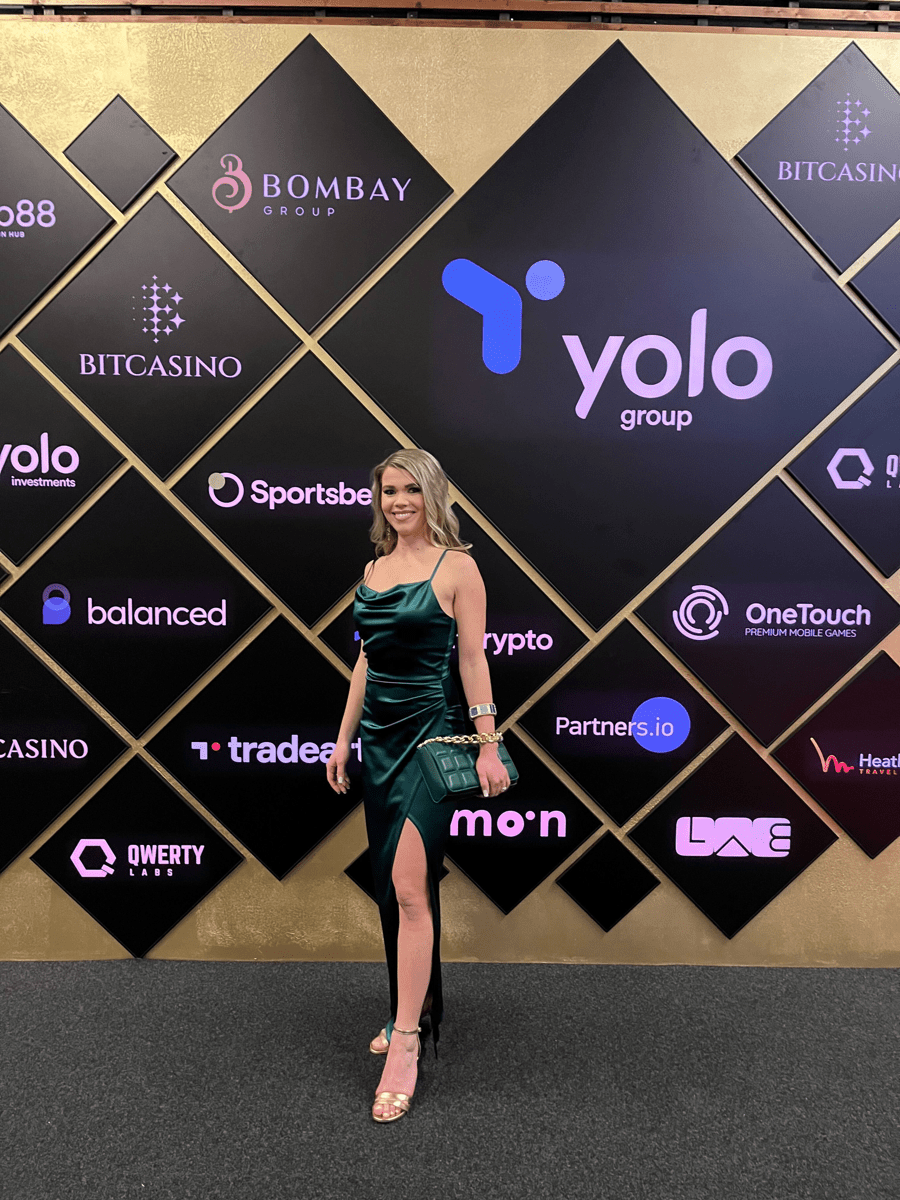 Can you tell me about your overall journey so far? What positions have you held, and how has your role evolved over time?
After starting as a Game Presenter in the studio, I quickly progressed through various roles. I became an Assistant Floor Manager, then a Shift Manager, and finally, I've been serving as a Team Manager for the past one-and-a-half years, leading a team of Game Presenters in the live studio. Throughout this journey, I've continuously adapted to new challenges and opportunities.
As a Team Manager, one of my priorities is fostering a work culture of collaboration and accountability, where everyone feels valued and motivated to contribute their best and reach their full potential. I want to create a positive work environment but also boost the team's motivation and engagement. While contributing to the team's improvement, I continue to grow as a leader, constantly seeking new ways to enhance my skills and adapt to the ever-evolving demands of my role.
What do you find particularly cool or unique about your job? Are there any interesting projects or initiatives that you've been involved?
In a live studio, teamwork is of the utmost importance. It is so enriching to be a part of a diverse and multicultural team of Game Presenters, technicians, Training Academy members and management, where all of us are working together to deliver a top-notch gaming experience to our players. I admire the witty and creative minds of the people I get to work with on a daily basis. It is a privilege to constantly expand my knowledge of the gaming industry. My favorite saying is: "Never a dull day in Bombay" as every day brings new situations and challenges in this vibrant and fast-paced work environment.

I'm curious to learn more about the Bombay Studios. Could you provide some general information about the vibe, its mission, and the work it focuses on?
Overall, the work in a live casino studio revolves around delivering an immersive, interactive, high-quality, real-time gaming experience with an emphasis on customer satisfaction. The mission is to provide an enjoyable and authentic casino atmosphere while upholding professionalism, fairness and security. The studio provides a safe and regulated platform where players can enjoy a wide range of live casino games, such as Roulette, Blackjack, Baccarat, Dragon & Tiger etc.

What is life like inside the Telliskivi Studios? Could you give me an overview of the work environment, the culture, and the atmosphere among the team members?
We have a community of positive, young and beautiful people working together with a strong sense of unity. There are amazing people from various countries around the world, which brings a lot of cultural diversity and interesting conversations on a daily basis.
Game Presenters have a 30-min break after every one-and-a-half hours on the gaming floor, which they can spend in the break room, relaxing in the massage chair or enjoying the company of other colleagues. A lot of strong friendships have been established in the studio. This really is a family away from home.
Another really appealing part is the opportunities to grow internally, moving across different roles including training, managing and office-based positions. The entire team is supported with training as well as the chance to participate in industry conferences.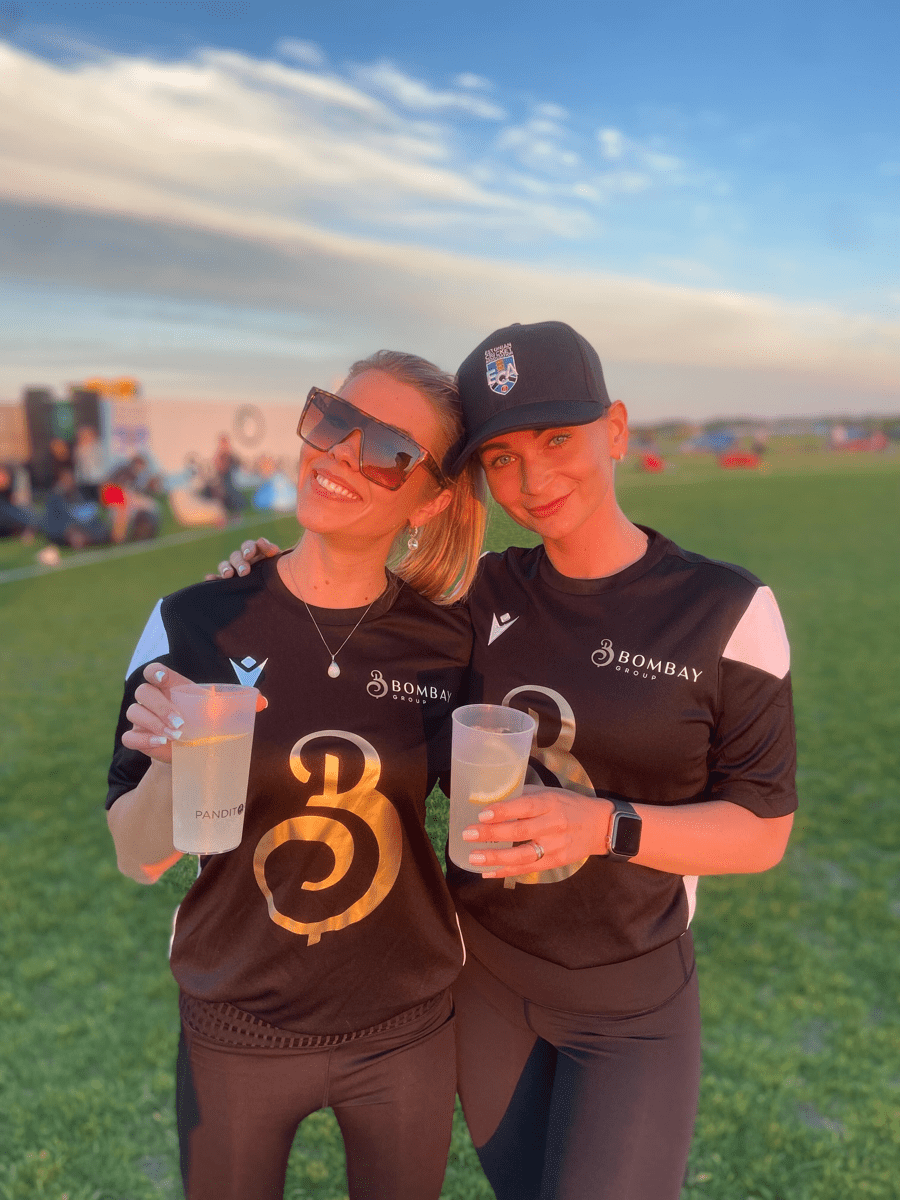 What inspires you the most about working in this company? Is there a specific aspect of the company's culture or mission that resonates with you?
I find the people I work with and the limitless opportunities this company provides truly inspiring. Collaboration with diverse teams enables us to create successful collective achievements. The company is fair, transparent and always looking to improve, but it also sees the value in people enjoying their work and having fun. I appreciate the numerous parties and events that are organised for the team, which helps us bond and creates an even stronger team spirit.
If someone is considering applying for a position at the Telliskivi Studios what advice would you give them? Why do you think they should take the opportunity?
If they value a supportive employer, fun colleagues and a professional fast-paced environment to work in, we are waiting for them to come and join! In addition, there are several company-provided benefits that are really appealing, including Stebby sports-compensation as well as beverages and healthy snacks in the studio. Ladies and gentlemen get dolled-up for each shift with company-provided make-up products and have the chance to be trained by the professional Training Academy team. This is a great chance to enter a dynamic business, and also a unique one, as there aren't many live studios in Estonia.

Lastly, if you had to summarise your experience at Yolo Group in a few sentences, what would you say?
I am truly delighted to have become a part of both Bombay and Yolo Group. I have been surrounded by a remarkable group of individuals who are not only experts in their fields, but also visionaries. One thing that truly stands out about this company is its appreciation for fun while accomplishing goals. Every day presents a new opportunity for growth and development, and I am grateful for the continuous learning experience that this company provides.