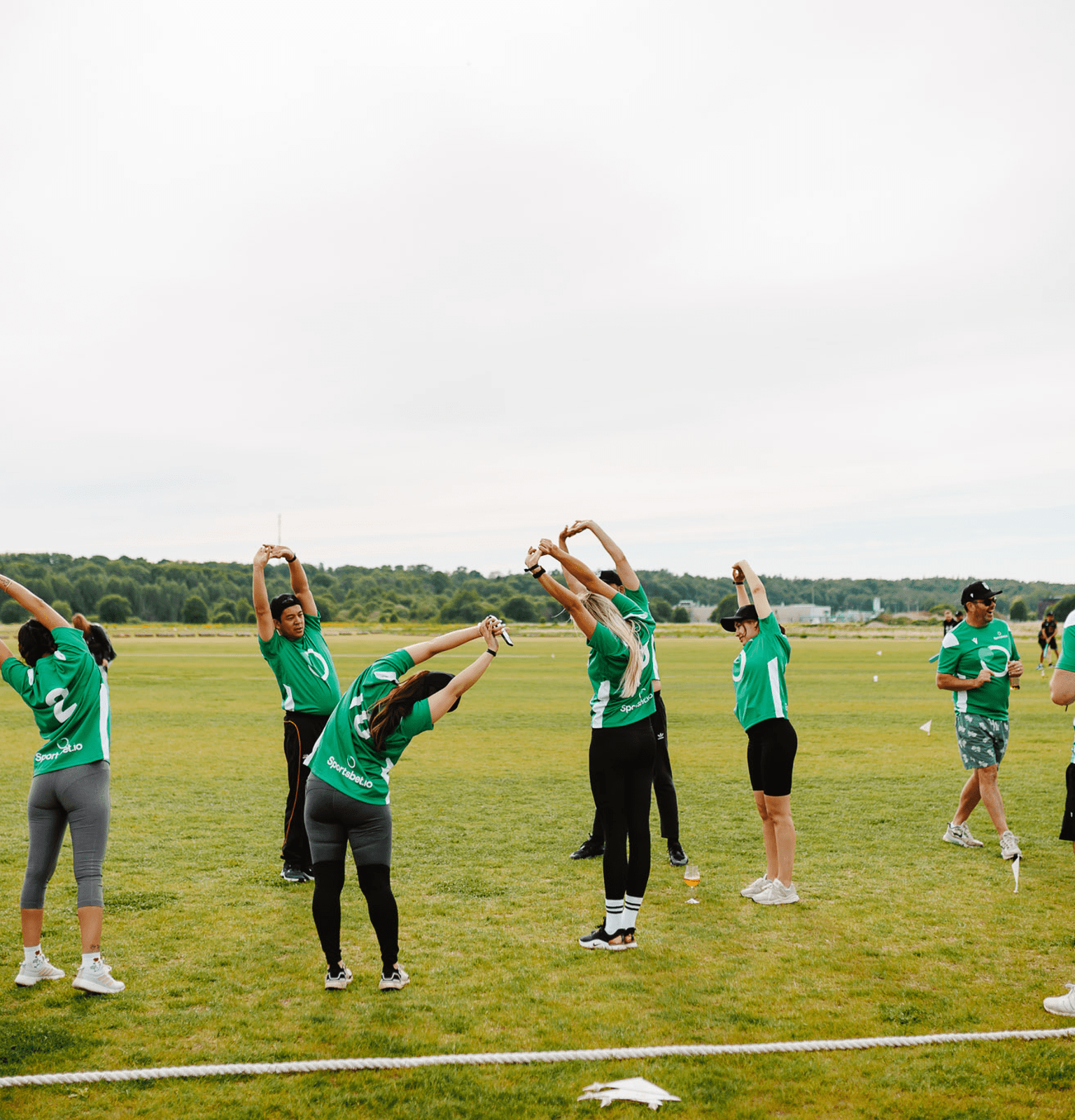 Meet the Yoloer: Christopher Riddell,Sportsbook Operations Executive from Australia.
Chris Riddell, Sportsbook Operations Executive is based in the Melbourne office and has been a part of Yolo Group for the past 12 months. His career has been quite diverse, spanning various industries and locations. Over the previous four years, he was engaged with a State Sporting Organisation, overseeing the execution of sporting events that attracted thousands of attendees every year. These events took place in Melbourne, across Victoria, and at a national level.
Before joining Yolo Group, Chris accumulated experience in finance, customer support, and even managed a pizza shop! Impressively, he also dedicated three years to working on the remote Thursday Island, which is an indigenous community with a population of only 3,000. Alongside this, he managed to balance his commitments by spending a year as an Uber driver while simultaneously pursuing his Sports Management degree.
Summarise your Yolo journey in one sentence.
Yolo Group has provided me with the fulfilling role I wanted, the experience I craved and the work-life balance I deserve.
Which aspects of your work at Yolo do you find most fulfilling or rewarding?
Prior to working at Yolo Group, I worked in community sport, running events and competitions allowing hundreds of participants to run around playing the sport they loved, and are emotionally invested in, from week to week, and this was the most rewarding aspect of my role.
My role now, even though I'm not on the field delivering sport, is very much the same. What I do gives customers a chance to enhance their sporting experience and become emotionally invested, in a fast, fun and fair way.
What drives and inspires you to excel in your job?
As much as I love what I do, it's not all that drives me.
Working half a world away from the Yolo Group headquarters does present challenges, so having a fantastic local office with a wonderful collection of colleagues is a massive help. Having supportive leaders, who encourage me to succeed, thrive and develop with future roles in mind, is also an inspiration to do what I can to excel in my role.
Please share a particular project or achievement at Yolo that you are proud of?
I am proud to be a part of the Melbourne Sports Operations team. We're a small team, which came into being only last year, and I've been here since the beginning. We've improved processes, and created new tools and methods which allow us to perform our roles, proving that the Melbourne Sportsbook Operations team is a valuable part of the wider Sportsbet.io team.
Do you have any hobbies or interests outside of work? How do you relax?
Nothing gives me greater satisfaction than going home to my loving fiance and 1 year old daughter, and spending quality time with them.
I also like to unwind with whatever sport is on the TV at the time, and hoping that New Zealand win. Or that Australia don't.
I'm also mad about motorsport, and have been known to watch 24 Hour races from start to finish.
What has been the most memorable Yolo event you have participated in?
Most definitely Yolo Cup 2023. The fact that they flew someone who is unfit, uncoordinated and totally unsuitable for any ball sport, halfway around the world to amble around St Mary's Stadium is still unbelievable to me.
I had the chance to meet some amazing people, and had a truly unforgettable time. I was also able to tick two items off my bucket list - see an EPL game, and play inside a sports stadium. Albeit poorly.
How have you grown professionally and personally while working at Yolo?

Quite simply, I'm in a much happier place. While I loved my job in community sport, it was gruelling at times, and work-life balance suffered greatly as a result, no good when you have a young family. Getting that work-life balance has become much easier at Yolo.
I've also been able to learn new skills which will come in handy in any future role I have. I've also gained plenty of exposure to the world of Cryptocurrency, which will become more prevalent as time goes on, so being exposed to that now, in a Crypto First organisation, will only serve me well for the future.
What advice would you like to share with future Yoloers?
Throw yourself into the events the company puts on, back yourself in and Yolo Group will back you as well.