Affiliate Manager (Japanese Speaking)
We usually respond within a week
Yolo Group(旧・Coingaming Group)は、ゲーミング、フィンテック、ブロックチェーンといった最先端分野において、さらなるイノベーションを追求しております。Yolo Groupにとって、クライアントは世界の中心的存在です。楽しく、迅速で、そして公平な品質とサービスを、全世界の数百万ものユーザーに提供しています。総勢800名を超えるメンバーによって構成されるYolo Groupの企業理念は、"to the moon" の合言葉のもと、全ての成功への熱意によって形成されております。好奇心、創造力、そしてイノベーションに対する情熱がある方、Japanese Affiliate Manager にご応募お待ちしております。
As a Japanese Affiliate Manager, you will be managing key partner accounts, maintaining good relationships and increasing the performance of these existing partners. You will be tasked to acquire new partners and negotiate deals that will benefit both parties. The affiliate manager knows how to communicate at a professional level and is able to develop a strong alliance with the partners. You will be tasked to provide reports on a monthly basis and contribute to the marketing activities of these partners. You will be happy working autonomously with responsibility for increasing the performance of your accounts. You will be able to handle stressful situations, work within tight deadlines and be flexible communicating in different time zones. We are expecting you to help us take our Japanese Affiliate team to the next level and grow key metrics we have targeted for the coming months.  
We are looking for people for two different teams: Sportsbook and Casino. Our Sportsbook team focuses on sports betting with our flagship bookmaker brand Sportsbet.io. On our casino side we have one of our first brands Bitcasino.io, which is the world's first licensed bitcoin casino. Depending on your interests and wishes we'll decide which team suits you the best. 
✍️ Your daily tasks will be
You will drive revenue through our affiliate partners; liaising with our existing affiliate network to create exclusive promotional material, setting up attractive bonuses and maintaining a good relationship with affiliates is critical.
You are accountable for planning, testing, and optimising promotional offers for the affiliate for multiple brands, using CRM tools to create rewards and bonuses that are custom made for the specific affiliate.
Resolve problems professionally and in a timely manner that affiliate partners may have.
Creating and sending out regular newsletters to acquire and retain existing customer activity.
Overseeing monthly affiliate settlements are calculated correctly and are being paid promptly.
You will be managing an affiliate coordinator to assist you in executing your goals.
You will strategically acquire new networks within new industries, on occasion, using your initiative to research various channels.
You will successfully onboard new affiliates, developing a strong relationship throughout.
Provide monthly KPI reports. Analyse affiliate promotions looking at the critical KPIs and applying this to future promotions.
✔️ What we expect from you
3+ years of experience with Account Management.
Excellent verbal and written Business Level Japanese and English.
Basic level of using CSS, HTML.
Team management experience.
Independence - you have excellent time and task management abilities and can complete your tasks with speed and accuracy without constant supervision;
Computer literacy: excel, powerpoint, word, CRM tools.
Able to express and implement your creative ideas to promotions.
Experience in the iGaming sector is a plus.
If wanting to join the Sportsbook team we expect you to have good knowledge of sports in general but especially sports and leagues that are popular in Japan and the local Japanese leagues.
🚀 What will you find at Yolo Group?
Generous learning & development package.
Monthly sports compensation⚽️
In-house gym, sauna and cafeteria.
3 health days per year.
Birthday day off 🥳
Free parking at the office.
Our relaxing sleeping pods that deserve a separate mention.
Pet-friendly environment.
Plenty of events, celebrations and field trips. We're known for finding occasions to celebrate and get together (safely of course). It may sound like a cliché, but we work hard and we play hard - Barney Stinson would say that our parties are legen- wait for it -dary. And we mean legendary...🎉
Have you noticed how people in Hollywood movies go to the rooftop to stare in the distance and gather their thoughts...well, we have that inspirational rooftop terrace too. 
We love sports and are passionate cricket ambassadors - we even have our own cricket team that welcomes new members.
Comfortable offices with plenty of fruit, drinks and good vibes.
Feedback on the Yolo Group from existing employees (possibility to make contact upon request!):
Yolo Group に1年間勤務しています。 Coingamingで働く仲間は、気さくで、毎日とても楽しく働けます! 時には、励まし合ってお互いを高めあったり、時には、ふざけあったりと、毎日が笑顔になれる職場です。 何か新しいことに挑戦したい、もっと自分を切磋琢磨したい!という方は是非ご応募ください!
...

エストニア で会いましょう! ...私がコインゲーミングの一員になり1年と数ヶ月が経ちました。入社したきっかけは、個人でビットコインやイーサリアムなどを売買しており元々仮想通貨に興味があったからです。また、これを機会として次世代の金融システムに携わりたく思い入社を決意しました。 エストニアでの日常はとても快適で、広く綺麗なアパートの家賃は安く、物価も安価でとても楽しく生活できます。 社内には仕事仲間の日本人エージェントがいるため、困った時にはいつでも相談でき、とても安心できるのもコインゲーミングの魅力の一つだと思います。
If you feel excited, but would like to hear more, don't hesitate to apply, and we will sort everything out as we go!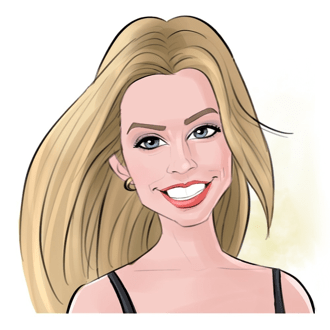 Benefits and perks
Fit and Healthy People

Although we are very fast-paced, we know that building a great business is a marathon not a sprint. Our active people love our wellness benefit. From the gym, to swimming pools, sports teams and fitness classes; your health, your choice

Birthday Day Off

We are pleased to give you a day off on your birthday to celebrate it with the closest ones.

Growing to new heights

Personal growth is an essential part of our DNA. We are very proud of our many in-house learning & development programmes where we don't only learn new skills but put them in the practice through ambitious and real startup-like business projects.

Work Hard, Play Harder

We do celebrate all our achievements by having an amazing parties, summer days, Christmas gala and many more.
Workplace & Culture
Together we reach for the moon!
If we were to describe ourselves in a couple of words, we would say we are fast moving and an ambitious team of go-getters!

We encourage our employees to push their limits, reach their goals and innovate things further by bringing on board exciting and challenging projects. Working at Yolo Group guarantees you a sense of achievement and is awarded with plenty of entertainment and time-off possibilities; Happy hours with fun-loving colleagues to sports compensation and time off for your birthday. We believe that a happy member of our company brings more value for everyone.
We value our employees as we do our customers by putting them at the centre of our universe.
About Yolo Group
Yolo Group brings next-level innovation to the worlds of gaming, fintech, blockchain and more. Serving millions of users worldwide, Yolo Group is committed to putting the customer at the centre of the universe via a wide range of fun, fast and fair products and services. Powered by a team of more than 700 Yoloers, the Group's disruptive DNA is matched only by a desire to take everything it works on 'to the moon'.
Affiliate Manager (Japanese Speaking)
Loading application form
Already working at Yolo Group ?
Let's recruit together and find your next colleague.