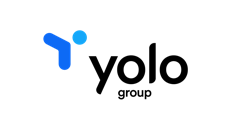 Our People team has a mission to make Yolo Group the best workplace in the universe for current and future employees. So, our team of 13 People Experts needs some additional co-pilots to jump on board. 🚀
As a Recruiter, your daily mission is to attract the right talent to our Bombay Studio team, provide the best candidate experience and help to build great employer branding initiatives for the whole Yolo Ventures. You will be part of Yolo Ventures (our B2B side) People team but have close cooperation and relationship with the Group's People team. Sounds like an interesting challenge? Then take a closer look 👇
 
✍️ What will you be doing?
Full ownership of recruitment. You will be the key partner for our managers in Bombay Studios and in other business areas (if needed) with all recruitment-related matters, from posting the job ad, conducting the interviews to sending out the job offer. 
Attracting the talent & employer branding. Together with the Global People team you will work on the employer branding strategy and initiatives that help us to attract the right talent across the globe. We are hiring people from - Japan, South Korea, Brazil etc, so we need to have different approaches for all the markets and different roles. 
Super-admin to our ATS. You will be using our ATS system Teamtailor for all recruitment-related activities. Making sure that all the data is correct, providing reports for the key stakeholders where necessary etc. 
Strong partnership. To be successful in this role, you need to create strong and meaningful relationships with all the key stakeholders, including managers, the Global People team etc. 
Culture and Values. Our culture is very important to us. We want to offer the best workplace for our people, where they will be challenged to do their best work and where everyone can make a difference. You need to be an advocate of that, driving and living by our values. 
✔️ Who are we looking for?
First and foremost we are looking for a good cultural fit. We need to see and feel that you have the same DNA as the rest of our people. You are someone who the business can count on and you have the drive to help us to make our plans come true.
You are open-minded and have a can-do attitude. Recruitment is not an easy task, the market is very competitive and hot which makes finding the right talent hard. You need to be creative and solution-oriented to be able to tackle this challenge in the right way. 
Previous experience in full-cycle recruitment is very beneficial, especially working in an international customer-facing environment. 
We have an international and diverse working environment, therefore you need to have excellent English skills (both written and oral). 
Our headquarter and the majority of people are located in Estonia, therefore knowledge of local labor law and best practices is highly valued. 
We are moving fast, so being comfortable with working in a fast-paced environment where the plans are constantly changing and new ideas are coming alive fast is important.
🚀 What can you expect from us?
Generous learning & development package
Monthly sports compensation⚽️
3 health days per year
Birthday day off 🥳
Pet-friendly environment 
Plenty of events, celebrations and field trips. We're known for finding occasions to celebrate and get together (safely of course). It may sound like a cliché, but we work hard and we play hard - Barney Stinson would say that our parties are legendary. And we mean legendary...🎉
Comfortable office with plenty of fruit, drinks and good vibes

You will have a chance to be part of something big. We currently have almost 200 people working in our Yolo Ventures teams but we are growing and most probably by the end of 2022 we have doubled the size. There aren't many companies in Estonia out there who are looking for people from such diverse and challenging locations, like Japan, getting the expertise in this area will help you to build a very strong professional foundation for the future. And throughout your career, you will be strongly supported by your team full of People-experts in different areas. 


If you would like to hear more about the role and the company then feel free to reach out, even if you are not sure that you are interested yet. I'm always up for a coffee! ☕️ 

Related jobs
Benefits and perks
Fit and Healthy People

Although we are very fast-paced, we know that building a great business is a marathon not a sprint. Our active people love our wellness benefit. From the gym, to swimming pools, sports teams and fitness classes; your health, your choice

Birthday Day Off

We are pleased to give you a day off on your birthday to celebrate it with the closest ones.

Growing to new heights

Personal growth is an essential part of our DNA. We are very proud of our many in-house learning & development programmes where we don't only learn new skills but put them in the practice through ambitious and real startup-like business projects.

Work Hard, Play Harder

We do celebrate all our achievements by having an amazing parties, summer days, Christmas gala and many more.
Workplace & Culture
Together we reach for the moon!
If we were to describe ourselves in a couple of words, we would say we are fast moving and an ambitious team of go-getters!

We encourage our employees to push their limits, reach their goals and innovate things further by bringing on board exciting and challenging projects. Working at the Yolo Group guarantees you a sense of achievement and is awarded with plenty of entertainment and time-off possibilities; Happy hours with fun-loving colleagues to sports compensation and time off for your birthday. We believe that a happy member of our company brings more value for everyone.
We value our employees as we do our customers by putting them at the centre of our universe.
About The Yolo Group
The Yolo Group brings next-level innovation to the worlds of gaming, fintech, blockchain and more. Serving millions of users worldwide, the Yolo Group is committed to putting the customer at the centre of the universe via a wide range of fun, fast and fair products and services. Powered by a team of more than 700 Yoloers, the Group's disruptive DNA is matched only by a desire to take everything it works on 'to the moon'.